Website Globalization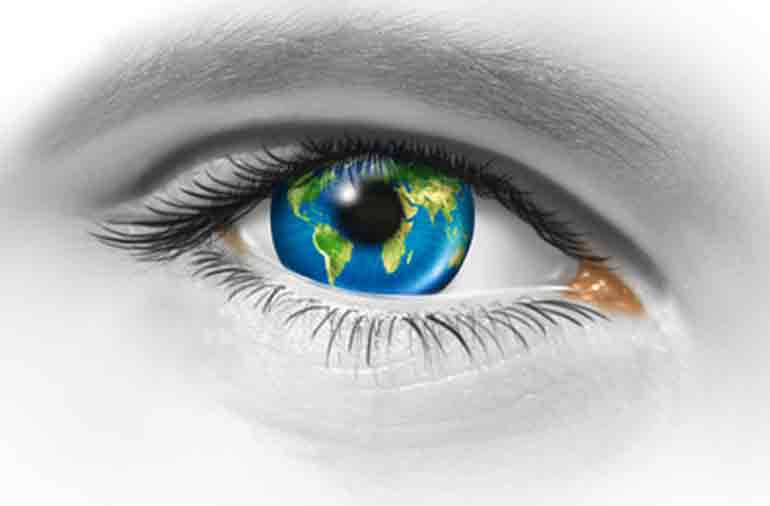 Web Site Globalization & Localization
Reaching an International Audience Through
Web Site Globalization & Localization
Having a Web site means that anyone anywhere can view your company's products and services. Expanding your reach to a global audience produces several questions:
How do you market to a target audience in a foreign country?

Is it expensive?

Do you need to have someone on staff that knows the language?

How do you get ranked on foreign search engines?

Does the entire site need to be translated?

What is localization and Web globalization?

How effective is translation software?

Is it worth it?
These are all great questions in which we can answer. The last question "is it worth it?" is especially important. It's a question we often hear.
Consider these statistics from an April 2022 report from Internetworldstats.com
5 billion+ people use the Internet world wide

Of this total, 4.65 billion were social media users

English is spoken by approximately 1.5 Billion Internet users

In 2021, North America had approximately 417 million internet users

Asia represents 53.4% of all Internet users

Internet usage in Europe is 14.3%
Just sheer numbers would indicate that considering Website localization and globalization would be worth considering. The numbers also indicate that if you only market to North America you are missing about 80% of total Internet users.
"(ePlus Marketing's).. expertise in web design and internet marketing has helped us increase our international web presence by 25%. We highly recommend (ePlus Marketing) to anybody wanting to Go Global Online!"
Susanne Evens, AAA Translation
According to Export America, statistics indicate that a customer is twice as likely to stay at a web site, and four times as likely to purchase goods or services, if the site is in his or her native language. According to Forrester Research, businesses that present Web sites only in English lose up to $10 million in potential sales per year
Marketing your products or services globally can dramatically increase your revenue if you do it effectively. How can you do it effectively?
Here are a few tips when dealing with Web globalization:
Research the countries laws, culture and product use/need
Think beyond U.S. English
Consider a Web globalization strategy BEFORE a site redesign
Know the country's top search engines
Do not use language translation software
Build a internationalized Web site
How do you know if your site is internationalized? Chances are if you are not sure then it is probably not. Internationally ready means that your site can easily be translated and localized for a foreign language.
Translating, Web globalization and localization are often not enough. To truly penetrate a country's culture the site should be culturally customized. Dr. Arun Pereira, co-author of The Culturally Customized Web Site© has recently partnered with ePlus Marketing to provide our clients special insight to achieving a site that is truly customized culturally.
If you are already marketing to a global audience and want to do more or just considering it contact us to see if Web Globalization makes sense for you.
Some of our most recent success with some of our clients:
Increased international Web visitors by 179%

Increased targeted country Web site visitors by over 300%

Increased the percent of total revenue by foreign companies by 25%

Increased Web ranking on foreign search engines to the first page

Increased Web site visits referred by foreign search engines by 251%
Increased conversion ratio for international customers by 150%
Also visit our Links page for to see some useful sites regarding International Trade, Web Globalization and translation. At ePlus Marketing, our Internet marketing strategies and services can assist with your local, regional and international projects.
Contact us today about Web site globalization and Web site localization.
International Affiliations & Website Globalization Certifications:
Here's Why Most People Work with Us
Most of our clients tell us that they want to take their business to "the next level". Of course the "next level" is defined by them and is different for most people in some regards. When you boil it down it ultimately comes to increasing sales, market share and profitability. Here's a list of what clients tell us about their previous situation:
They're tired of getting the same excuses from their current agency.
They figured out their current provider is really only good at programming or design.
They thought they hired a marketing company but they really only push one or two things.
They've heard about website conversion but not from their web company.
They are tired of their marketing not working and they are researching alternative solutions.
Until they came to us they never had a marketing company talk to them about conversion rates, profit margins, or marketing and sales processes and systems.
Our proprietary 7-Step Digital Marketing Supercharged Process©
If you find yourself making similar statements we can help. Schedule your first appointment now. We'll review your current situation and see if we are a good match for your needs.
Schedule Your Appointment Now!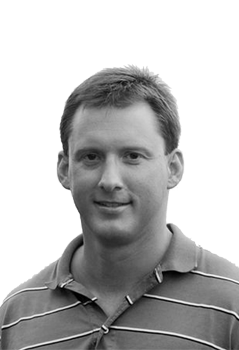 When we met Brad he was a new Global Market Development Manager at Solutia. Solutia is a 2.8 billion dollar international plastics material and resin manufacturing company. Brad was in charge of a brand called Vydyne, a nylon plastic pellet which was sold by the tons around the world. These plastic pellets go into the manufacturing of a variety of products, from airplane parts to executive chairs. Solutia is a spinoff from Monsanto and did not have a marketing department. The new spinoff left marketing up to individual global market managers.
Meet Brad, from
Solutia, Internaltional Manfucturer
The main problem for Brad was that Vydyne's current website was not producing leads and did not support the sales staff. He also knew the site did not represent the brand and looked unimpressive. The site was put together by programmers without a thought to lead generation, user experience, sales support, and most importantly, it was not globalized for international use.
ePlus Marketing competed for this project with several of the largest advertising companies in St. Louis. Brad was impressed by our expertise, which was evident in the questions we asked. Unlike other companies, we gave Brad an approach based on return on investment. Plus, Brad needed a firm that understood international digital marketing. Brad needed to increase sales throughout Europe and Asia with 8 main targeted countries, especially China. This meant that the website needed to go beyond just taking a website and translating the text to fit the target country's language. Everything had to be localized to be culturally customized. Colors, male vs. female images, types and styles of images and other aspects need to be based on culture.
The results were astounding. Within a year, website traffic increased by over 120%. The site ranked on the first page and often in the first position within Search engine ranking : Google, Yahoo and Baidu (China's search engine). The sales staff saw a 300% increase in leads. We told Brad that we focused on return on investment. The results were far beyond his expectations. Before Brad hired us, the Vydyne website and online marketing produced approximately $9,000 in gross profits a month. With our help he saw gross profits increase to $900,000 a month within a year.
"We could not have done this without all your time, dedication, work, professionalism, and overall support. To top it off, you've simply been fun to work with and are very generous and caring people." - Brad Carmody, Solutia