Marketing Web Analytics
Improving Performance with Analytics
Analytics: Better Marketing through Better Information
What is Web analytics? It is the process of collating and analyzing a site's activity based on metrics to measure its performance. In other words, it data that tells you how people are coming to your site, what they look at, how long they stay, where they are from and other information.
Why should you care? Web analytics can tell you exactly what your site visitors are doing on your site. Without it you are blindly making changes and improvements and hoping for the best results. It's the difference between reacting due to impulse compared to acting based on facts.
Knowing the right information helps optimize a site to achieve optimal results. Optimizing your site for performance includes such elements as:
Promotional mix
Content
Links
Navigation
On site searches
Merchandising
What if changing the location of your search button produced 20% more leads or 30% more sales. Would you want to know? You would also want to know as soon as possible and not in weeks or monthly reports.
What does Web analytics measure? Many hosting companies and developers give their clients standard reports such as how many hits and unique visitors a site receives. Most of these programs only provide reports on the top pages. Using the right tools can give you more of the right information and measure the effectiveness of:
Pay-per click programs

Search engine marketing

Content changes

Lead generation initiatives

Promotions

Return visit strategy

e-mail marketing
How successful is your site? Receive a no hassle Website Conversion assessment.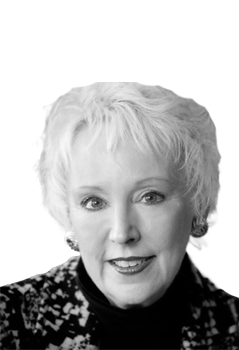 Part of being a company owner and manager is taking risk. Calculated risk. Jill Taylor did not become a successful woman business owner of a scientific distributor and manufacturing company without taking calculated risks, plus a lot of grit. She needed both. Jill was in an industry dominated by men and large companies. Everyday she had to compete against large companies who tied up much of the market with low price long-term contracts.
Meet Jill Taylor,
Owner of Taylor Scientific
In the early 2000 Jill knew that she needed to compete online. But Jill needed more than just a tech company to develop an e-commerce website. Jill needed the marketing that would drive her customers to her website and most of all take action. They had to complete the buying process. In the early years of online sales most web development companies were heavy on the programming. Marketing to them consisted of a nice logo and making the site look "pretty". They had no idea how most end users were using the sites they created, let alone how to give them a smooth and pleasant user experience.
Jill Taylor found that marketing expertise with ePlus Marketing. Through ePlus Marketing's 7-Step Digital Marketing Supercharged Process© Taylor Scientific's complete sales and marketing process was examined and improved. The company's unique selling proposition, lead generation system and process, drip marketing, special promotions, emphasizing the company's unique products, social media marketing, pay-per-click, blogging with video product demonstrations, website conversion optimization, usability testing and more.
Jill's company benefited from an increase in sales by 30% for over 5 consecutive years. Take a look at their marketing case study.
"I believe that ePlus Marketing goes above and beyond and that is why I would never consider working with another firm. I can't recommend them highly enough." - Jill Taylor